Knowing the Boundaries as a Nanny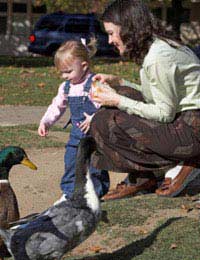 Nannies often find themselves in difficult positions. On the one hand they are being paid to integrate themselves into a family's life but on the other they are not a member of that family.
This means that they may in fact spend more time with particular family members than their relatives but at the end of the day their opinions and observations may be discounted simply because they are not blood relations. To keep their sanity it is essentials that nannies know the boundaries of their positions.
Working Hours
Of course there will be times that nannies are asked to stay late or arrive early for a job, but nannies must be clear in their own head about their working hours. When they are off duty nannies must endeavour to leave behind the stresses and strains of their employers and instead concentrate on living their own lives.
It can be difficult for nannies to do this, particularly if they have come to enjoy their positions and care about the families for whom they work, but everyone is entitled to a personal life. Particularly for nannies taking some time away from their duties will likely help them relax and revive before they go back to work – which will likely make them better nannies in the long run anyway.
Difficult Discussions
Another aspect of a nanny position that can cause chaos is the need for nannies to have difficult discussions with their employers. Many nannies, due to the amount of time that they spend with children, may be the first adults to notice particular things about a child.
Hints about learning difficulties, or a high intellect which should be fostered, may first be noticed by nannies. Similarly, clues of eating disorders, behavioural disorders, speech conditions, illnesses and even mental health issues may all first be picked up by nannies.
These subjects – ones that affect the health and well-being of a child – should be broached by a nanny in private with a parent. However, nannies must also be able to determine what is a subject that should be discussed with parents and what they should deal with on their own.
Personal Relationships
It is easy to say that nannies should never enjoy an inappropriate relationship with an employer, nor that they should ever get "too close" to a child in their care, but in the real world the lines of these relationships can become blurred.
For some nannies, inappropriate attention for an employer is not something they looked for but they may fear for their jobs if they speak out. For others, it can be hard not to lose their heart to a particularly charming yet needy child.
As a general rule of thumb, nannies should keep abreast of current employment legislation and strive to maintain the types of relationships that would be appropriate at an outside-of-the-home workplace. If this is impossible then nannies should consider either asking for a chance to discuss the matter with their employer or seeking legal advice from a solicitor experienced in employment matters.
Knowing the boundaries as a nanny is integral for the well-being of both the nanny and the family for whom (s)he works. Though it is not always easy to define strict boundaries, setting precedents early in a working relationship should help everyone become comfortable with what is and is not appropriate.
You might also like...