About Our Site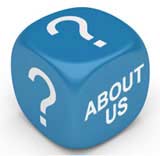 ABritishNanny was formed to offer a unique reference point on how to hire a british nanny or find a nanny job.
A British Nanny was inspired by a real need for more information both by parents considering employing a nanny and nannies themselves. Throughout the site, we aim to present a mix of advice, support and information as well as provide insights into the industry through the eyes of those involved.
A nanny is a very specific and special role. When all goes well, it can be a magical experience for those concerned, and most especially for the children - but when things go wrong, it can cause much heartache, pain and soul-searching. To help steer families through the process of employing a British nanny and nannies to find the right position, we have divided the site into sections so that specific issues can be explored.
Families will find all they need on wages, tax issues, interview technique, and conditions required for a nanny as well as many other subjects and nannies can go to Nanny Central to tap into resources on training, working abroad, live-in and live-out positions, insurance and much more.
A British Nanny is easy to navigate with clearly labelled sub-sections and bite-sized articles contributed by industry specialists.
Pages are updated throughout the year with new content added including first person stories and specialist interviews, so do check in regularly to see what's new - and if you have one, tell us your own story!

Related Articles in the 'Site Information' Category...