How To Set Up Your Own Nanny Business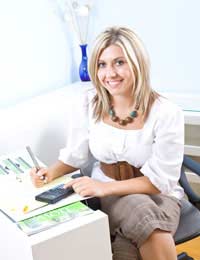 If you've ever had trouble finding good child care then you may understand a modern parent's need for a trustworthy nanny – and a variety of nanny agencies to do the hard work of narrowing down candidates for them.
Nannies can be worth their weight in gold, and supplying good nannies to needy families can become a lucrative business venture as well. If you're considering setting up your own nanny business be sure to investigate your legal responsibilities, advertise for good nannies and market your services as appropriate. Business will be booming in no time!
Investigate Your Legal Responsibilities
When you decide to start a new business one of your first responsibilities is to investigate all of your legal responsibilities. These include naming your business, structuring your business (company or partnership) and registering your business (limited company –private or public, partnership or limited liability partnership).
You'll also need to set up an accounting system and investigate your tax responsibilities including VAT, income, corporate and other business taxes, PAYE and National Insurance, employing others and keeping records of all of your financial transactions. Arranging for all necessary insurances is also something that aspiring business owners need to undertake at the very start, including those that are specific to a business' premises.
Advertise for Good Nannies
Once the legal responsibilities are taken care of and your business premises have been secured (and furnished), any good nanny agency needs to engage the services of nannies. This will require advertising for superior nannies, running background checks to ensure that their references are impeccable, checking that their training is exceptional and making sure that there is nothing to indicate that they should not work in this field.
Some agencies may also want to arrange training for their nannies, such as specific first aid courses, so if this is the case for your agency then you'll need to organise the teachers, classes and necessary resources as well as deciding on payment for these courses. Only when you have a substantial number of qualified nannies ready to take on jobs should you then move along to working directly with clients.
Market Your Services
In order to build up a strong client base for your nanny agency you'll need to market your services. This may be as simple as handing out flyers at local children's areas (schools, playgrounds, community classes, etc), though most business today need some sort of website to provide further information on the agency.
Taking out an ad in the phone book, running an ad on the radio or even airing an ad on the television might also be means of reaching a wider client base. Unfortunately, marketing can be expensive for a new business so sticking firmly to your marketing budget is always imperative.
Starting your own nanny business is a great way to make sure that parents in your area have the ability to engage the services of exceptional childcare providers. Investigating your legal business responsibilities, advertising for good nannies and marketing your services are imperative steps towards a successful nanny agency.
You might also like...
Hello there, im in the process of starting my own nanny agency and i have tryed to advertise on google my business but google has suspended my listing as they want proof of my business a licence or something and i dont know exactly what i need to prove to google to let me advertise. called the council but they dont know, called the companies house and they dont know. Any advice is welcome. Elena
ely
- 23-Jun-17 @ 3:35 PM
Hi I am one of the young mothers that struggled with finding a professional trustworthy nanny. Because of all this, I decided to have my own agencybut where do I find the people to place as nannies.
Sandy
- 7-Jun-17 @ 1:03 PM
Hi, I'm looking to set up a nanny agency and would really appreciate some help. If anybody has some good advise it would be much appreciated. Thank you.
Melluknat
- 24-Mar-17 @ 10:37 PM
Hi I am hoping to start my own nanny agency and am really at the teething stages any advice would be greatly appreciated.. especially if you have already made the step to do this yourself... I am interested in LHEM 's story as mentioned on here. Thanks Mand
Mand
- 18-Feb-17 @ 3:57 PM
Hi, I am in the process of starting my nanny business and I should be up and running within the next few months. I am happy to offer some advise to anybody that may need it. In my opinion you should always look into your legal requirements first for example DBS, qualifications and first aid trained ect.
LHEM
- 2-Feb-17 @ 2:12 PM
Soph - Your Question:
Hello me and my friend are looking into setting up a nanny agency and wondering if there's somewhere we can find a step by step go to for us to get started thank you
---
Our Response:
We don't know of any specific step-by-steps but the
Government's Great Business
website has some good information for anyone starting up a business.
ABritishNanny
- 7-Dec-16 @ 10:57 AM
Hello me and my friend are looking into setting up a nanny agency and wondering if there's somewhere we can find a step by step go to for us to get started thank you
Soph
- 6-Dec-16 @ 9:42 AM
hi im looking to open my nanny agency in 2017 i have some questions regarding registering with OFSTED and the public liability insurance for having nannies employed in my business rather than by the families and how this would work?
Sare
- 13-Nov-16 @ 7:04 PM
Laila - Your Question:
HI I need a bit of help in starting my own business.
---
Our Response:
We hope this website helps you Laila - good luck
ABritishNanny
- 11-Mar-16 @ 11:11 AM
HI I need a bit of help in starting my own business.
Laila
- 8-Mar-16 @ 11:22 AM
I want to open aa Nany institute in PunjabIndia please let me know with wich organization should we get. affiliated
Makkar
- 2-Dec-15 @ 4:50 PM
genie - Your Question:
Please can you advise on how to set my own nanny business??
---
Our Response:
Hopefully the information on this website will be a good start for you.
ABritishNanny
- 17-Aug-15 @ 11:27 AM
please can you advise on how to set my own nanny business??
genie
- 16-Aug-15 @ 4:18 PM
Hi, Thanks for the information you shared.I am a Nigerian and am really interested in nanny business because I have observed over time that getting a professional nanny is a big issue in my country.Most people get nannies through unprofessional means. I am interested in training nannies and also rendering nanny services to people after training them.My first degree is in chemical engineering and my second degree is in Business Administration.What more qualification do I need to start a nanny training school? I also think i need to be trained professionally in that field.can you suggest any school for me where i can get the basic knowledge theoretically and practically before starting my own nanny taining school.Your response to these questions will lead to other questions that might come after. Thanks so much. Grace
Funmi
- 19-Jun-15 @ 9:27 PM
Good day I would like to start my own nanny/au pair business. I am in South Africa. Please may you help me with all the necessary documents like Terms and Conditions, contracts and advert flyers. And all the necessary information. Thank you for your help. Kind Regards Charity
Charity
- 17-Jun-15 @ 6:12 PM
I would liie to open an agency but don't know how!
Ma-uni
- 7-Jun-15 @ 12:31 PM