Living With a Maternity Nurse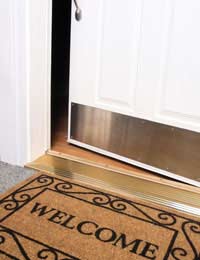 Living with a maternity nurse might be a little bit difficult for families who have never had guests in their homes before, but for the most part it is a maternity nurse's job to blend in and help out. Families who would like to welcome a maternity nurse following the birth of a baby should consider where the maternity nurse will eat, sleep, relax and how the rest of the family will interact with her.
Maternity Nurses And Eating
There are no real set rules about where and when maternity nurses eat, other than that they should not be expected to cook or serve for the whole family. Some maternity nurses are happy to prepare meals for mothers recovering from a birth, but cooking is not why they are in a family's home.
Most families will discuss a maternity nurse's eating arrangements prior to her arrival in their home. Some maternity nurses do eat with the families when possible and some prefer to eat on their own when they have the chance. This is generally just a matter of preference between the family and the maternity nurse.
Maternity Nurses And Sleeping
Maternity nurses usually sleep in the same room as, or in a room very close to, the babies that they are looking after. However, maternity nurses should not be expected to sleep in chairs or inflatable mattresses. Maternity nurses should be offered cots at the very least, or the use of a day bed, pull out bed or real bed.
On their nights off, some maternity nurses may not stay with the family but those who do may be offered the use of a bedroom further from the baby's nursery. Again, most maternity nurses and families will discuss this issue prior to the maternity nurse's arrival.
Maternity Nurses And Relaxing
Maternity nurses are usually on call 24 hours per day, six days per week. This means that there is at least one day per week in which maternity nurses are off duty and should be relaxing. Some maternity nurses may leave the family on this day, such as to visit their own family and friends, though some may choose to stay in the family home.
When maternity nurses are in the home but not working they should have privacy to relax as desired. Whether or not maternity nurses are offered use of the telephone, television, home computers, etc. is a matter for discussion between the maternity nurses and the families for which they work.
Family Interactions With Maternity Nurses
Having a maternity nurse in the home often takes a little bit of getting used to, and many family members may be unsure of how to interact with her.
Generally, family members can take their lead from how the maternity nurse acts with them. However, it should never be assumed that maternity nurses are employed for anything other than caring for mother and baby. They are not babysitters for older children, they are not housekeepers and they are not personal assistants. While there is usually no escaping the fact that maternity nurses will interact with the whole family they are in the home to work specifically with the mother and her infant.
Many families are unsure of how to live with a maternity nurse. Maternity nurses and eating, sleeping, relaxing and interacting with the family are all issues that can be addressed before a maternity nurse is welcomed into a family's home.
You might also like...
can someone who snores be a maternity nurse ?
Gift
- 31-Aug-20 @ 1:33 PM