Becoming a Nanny - How do I 'Qualify?'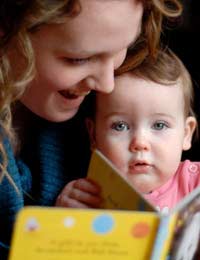 Q.
I am interested in looking into an overseas, live-in position as a nanny for a family. I have not had consistant childcare experience since babysitting as a teenager, and therefore have little "experience" to include in a resume. I do, however, work in the healthcare field, and my past experience with working with children, is flawless.
I'm just afraid that since I'm not a "professional" nanny, that it may work against me. What can I do to "qualify" myself to be considered for a possible position?
(Ms Meghan Donohue, 2 December 2008)

A.
Working in a healthcare field is a great start for a potential nanny, so including this relevant experience in your CV and selecting a reference who will be able to discuss how your employment will help you guard the health and safety of children in your care are great first steps towards making yourself a viable nanny candidate.
At the moment there is no formal, legal qualification for nannies in the UK which means that you will need to assess your own employment history and history of working with children to decide what you are strong on and what you are lacking. For example, if you lack consistent experience with toddlers then you might try to gain employment working with this group before looking for a full time nanny position. Similarly, if all you lack is some form of certification then you may want to investigate child care certifications available to you.
There are some online and distance learning courses available for those interested in learning more about childcare, though it can be hard to find out who accredits these courses and what they actually mean. City & Guild courses are also available in childcare related subjects, as are university courses, Montessori courses and even full programmes at recognised nanny schools such as Norland College and Chiltern College.
Acquiring a certification from a recognised programme such as City & Guilds, Montessori, a university or nanny school is often part of what separates sought after nannies from those unable to find a full time, live-in position. Another part is excellent references.
If you already have references that can attest to your healthcare experience, experience with children and experience as an employee then you'll want to concentrate on finding a reference who can discuss your education as it relates to childcare. This means that if you do decide to gain a formal certificate in childcare you'll want to target an individual to act as your reference when applying for nanny positions in the future. Asking this person if they will act as your reference is imperative so that you can confidently give his or her details to a prospective employer.
You are well on your way to becoming a professional nanny. Ask around to find out what the employers that you would like to target generally want in a nanny and then set out to get it. Good luck!
You might also like...
Hi there, I am looking to go self employed as I don't feel I receive any benefits such as job security or sickpay with the agency I work for, and when I looked into asking for a raise, I found out that they will just ask the family I work for to pay more. The family are happy for me to go self employed however I primarily look after a toddler. When I looked into this I found out that a nanny can't join the childcare register to look after a child under 5, however I am currently able to do this with my Agency. Also both parents are never more than a few metres away, I'm just there to keep the child busy whilst the parents work from home. Would it still be possible for me to go self employed? If you have any advise I would appreciate it greatly!
rozsa
- 10-Jan-21 @ 8:14 PM
KarlaAly - Your Question:
Hi,I'm looking at setting up a small business (for tax purposes) as I nanny for a few families a week. Can you give me any advice?Thanks
---
Our Response:
We cannot give specific advice without knowing what you need etc. However, the articles on this site should be a really good start for you.
ABritishNanny
- 19-Aug-15 @ 2:14 PM
Hi, I'm looking at setting up a small business (for tax purposes) as I nanny for a few families a week. Can you give me any advice? Thanks
KarlaAly
- 18-Aug-15 @ 7:23 PM
@Sexy. The answer is in the article really. You could also take a look at
the guide on childcare training
which may help.
ABritishNanny
- 8-Jun-15 @ 2:43 PM
what id needed to be does to become a nanny? And what qualifications for being a nanny ?
SEXY
- 4-Jun-15 @ 11:57 PM
@amber. The best thing to try first is to find a local training college near you. Many colleges offer a childcare/nanny NVQ which is the initial qualification you will need. Search "nanny training courses" or "childcare training courses" and the name of your area into a search engine. Often, as part of the course, you will be given a placement - this could be in a childcare facility or as a private nanny (via an agency). Following completion of the course, you can seek employment as a nanny via an agency or sometimes local adverts.
ABritishNanny
- 8-Jan-15 @ 11:53 AM
Hello, I am extremely interested in becoming a Nanny, I was hoping someone would be able to help me as I am stuck as to where to begin and what training I need. Thank you! Amber
Amber
- 6-Jan-15 @ 4:07 PM
I would like more information on how to become a nanny.. What qualifications do I need?. And how long does it take to qualify? Thanks
sarah.
- 25-Jun-14 @ 7:08 AM
i would like information on how to be a nannie, what qualifications do i need?
denise
- 12-Jan-13 @ 4:59 PM
could you please send me any information on how and what i need to do to become a nanny please,
annie
- 21-Jun-12 @ 6:31 PM
Hey i currently work in a private day nursery and have been level 3 qualified for nearly 6years and now looking into nannying.I have crb, first aid adult and baby, I have advanced baby practitioner etc.What do i need to do to become a nanny? Do i have to register with ofstead and get nanny insurance? I do not drive but this shouldn't be a problem should it?
if i am becoming a nanny are the parents able to use the childcare vouchers?
Hello to British Nanny, is there a chance to get in touch with somebody who would advise here and there how to develop a nanny course, and e-learning course in the Czech Republic? There is the formal proposal for the project and there is a big need for an experience person for this project. We would need to be here and there advised what is good, and what is not. We offer part time distance positon and regular salary. I can not get in touch with Jane Marshal, so I appologise to approach you this way. Thank you for the answer.
Hanka
- 22-Sep-11 @ 8:55 PM
I've recently been asked to look after a child for 10-15 days per month as a "nanny", as they live overses but will be coming back to the UK as they have a business here. Do I Need to be registered with ofsted? Or can you be a nanny without any qualification as such? I'm very confused about the whole and what is legal etc. Another thing would be tax and national insurance. Working a random 10-15 days a month, would I be self employed and need to sort out my own tax and N.I? Please help!!!
Hi, im looking at becoming a nanny in the uk to save money. I have been accepted into university to study to become a primary school teacher and I have worked in a primary school for a week as part of a work experience programme. I also have done occasional baby sitting for friends of the family etc. but im just unsure as to how i become one, and whether i will be 'qualified' enough for it. I love working with children and i love everything about the job description but i dont want to sign up if im not going to be able to cope with difficult parents and/or child. thanks.
Lola
- 2-Aug-11 @ 6:56 AM
I am just confused on difference between childminder and nanny.I have been told if you look after children and not registered with ofsted you can be reported and fined.But if your a nanny can you not still be reported to ofsted?My friend has just started going back to work and i have offered to look after her children but i dont want to get into any trouble for it.What do i need to do so i dont get into trouble?I understand that have to be self employed
saltcell
- 14-Jun-11 @ 10:28 PM
What steps are needed to become a nanny? is there any requirements you must have i.e crb check, insurance, ofsted registered? thanks