Nannies and Recruitment Agencies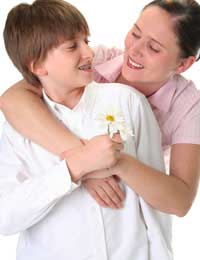 Many parents choose to hire nannies from recruitment agencies and there are both benefits and drawbacks to this method of selecting a nanny. Using a recruitment agency is not for everyone, so parents should only proceed if they feel comfortable with this course of action. If they do not, there are many alternatives to finding a nanny available besides recruitment agencies.
Benefits of Nanny Recruitment Agencies
There are many benefits in working with a nanny recruitment agency. To begin with, the amount of work required to find a suitable nanny is greatly lowered for parents as the agency itself lines up candidates according to the parents' needs. The candidates will all meet the agency's standards, and agencies generally complete background and/or police checks on candidates to ensure that they are fully employable in a childcare position. Most agencies will also arrange for parents to view candidates' CVs and schedule interview times so that all parents must do is make a final selection. Nannies may also find that working with a recruitment agency is beneficial in that agencies provide them with a plethora of potential employers who may not be listed anywhere else.
Drawbacks of Nanny Recruitment Agencies
There are a few drawbacks of working with nanny recruitment agencies. First among these is that there is a cost. Recruitment agencies are for-profit enterprises, so when parents successfully select a nanny they will be charged for the work that the agency did on their behalf. Parents will also only be able to select from the candidates registered with that particular agency, which means that though the pool will meet the agency's standards, the pool will be limited nonetheless. Nannies will find that the same is true of employers - they will only be in contact with parents who have chosen to use one particular agency. Nannies may also find that there may be agencies that will attempt to charge them by requiring them to complete agency-run courses such as first aid training. For this reason it is best for potential nannies ask if there will be any hidden charges before signing any sort of agreement with an agency.
Alternatives to Nanny Agencies
If it does not appear that using a recruitment agency to find a nanny (or employer) is in your best interest then there are many other alternate approaches that may appeal. Ads in local newspapers, community newsletters, church literature and on public notice-boards are all methods of advertising your needs or services. Logging on and placing an ad on an electronic notice-board such as Craigslist or Gumtree is another option. Finally, tapping relatives, friends, co-workers and neighbours for further networks may also net you more leads that you would have thought. If you do choose to look for a nanny (or new position) privately, remember that documents such as a full CV, copies of educational records, reference letters and criminal background checks are all important and should be provided as standard.
Using a nanny recruitment agency is just one method for parents and nannies to connect. Usually nanny agencies cut down on the work load for both parents and candidates, making their search much easier. However, there are drawbacks to using recruitment agencies that make private advertising more desirable to some people. Trust your instincts and use whatever means you feel comfortable with. Good luck!
You might also like...
I am from Kenya aged 25yrs...I am seeking a nanny job from any country abroad.Kindly help me out with the procedures and chance for job
Mercy Kemuma Masese
- 24-Jan-17 @ 9:09 AM