Nanny Jobs in a Recession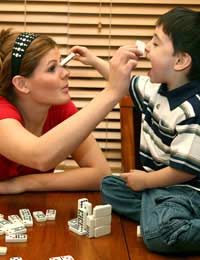 When the country is in the grip of a major economic recession many families are hit by financial difficulties and have to tighten their belts. But what does this mean for nanny jobs in Britain?
Higher wage earners
For the higher wage earner, the recession doesn't seem to impact too drastically on nanny jobs in that they generally keep their childcare arrangements in place and continue to hire British nannies.
Middle Income Families
Families who would class themselves in the 'middle income' bracket find things tougher. Middle management jobs across all industries as well as those particularly in the financial sector, have been lost in rounds of redundancies forcing families to dispense with nanny services, or money has been tighter so that they have looked at other ways of meeting childcare needs.
Nanny Shares
One of the key trends the nanny industry has seen in the past year or two is the rise in families requesting a part-time nanny or nanny share. This is where two families share the services of one nanny, each using her part-time and thus sharing the cost whilst at the same time still providing the nanny with a full-time job.
Cheaper Options
Many families have to re-assess their budgets and find that to have a professional British nanny stretches them beyond their means during a global downturn. As more schools offer before and after-school clubs, parents employing nannies to mainly cover these key hours choose to use the school extended services instead or engage an au pair. Family members are also used to help out with babysitting - whilst grandparents more often fulfil the role of caregiver.
Foreign nannies
Another trend is in families taking on nannies and Mother's Helps from overseas. This type of child carer, although largely untrained, is prepared to fulfil the role and hours of a British nanny but for a fraction of the cost. Some are also able to declare themselves Self-Employed (whereas British nannies are not), and therefore save the family a lot of expense in tax and National Insurance payments.
Nanny Salaries
In a global recession, wages are frozen, bonuses cut and spending stops. Many families still looking to employ a nanny offer lower wages than they may have previously and at the same time, nannies keep their salary expectations low, knowing that they are lucky if they can keep a job.
Upturn
In areas where both parents need to go out to work, however, there is a slight upturn in the number of nanny positions offered, although still not as many as to equalise those lost. On the whole, during the recession of 2009 many agencies reported business down between 5 and 30% from previous years although most felt it was a 'blip' and would pass as economic stability was gradually regained.
Advice for Nannies
Nannies would be well advised, if they have a job during a recession, to stay put for the time being, as long as they are reasonably happy. Job stability is rated as highly as career progression during a recession and if they leave their current roles for pastures new, they may well finds that a job is more difficult to find than they thought.
You might also like...