Where Are Nanny Jobs Advertised?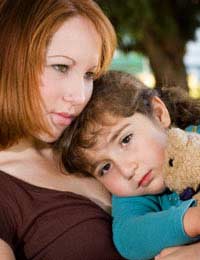 Whether a nanny looking for a job or a family looking for a nanny one of the first and most fundamental questions asked is, "Where do I look to find one?"
In fact, there are many places in which nanny jobs are advertised and once you know where to look; there is an avenue to suit everyone.
Specialist publications
One traditional route is to look in the classified section of specialist publications such as The Lady and Nursery World (which also incorporates Professional Nanny Magazine once per month). The Lady has traditionally offered posts for highly qualified domestic staff for well-heeled families and is still seen as the No.1 publication for the owners of country houses, estates and yachts, although more 'simple' positions are also advertised. Nursery World is the main 'industry' publication read by many involved in the childcare sector and here again, many jobs are featured with separate sections for nannies.
The Local Paper
At a less lofty end of the scale, but by no means less important is the local paper. Many nannies wish to find a job locally, where they can easily travel to work each day, and likewise families like to know that their nanny will not have problems getting to them in the mornings, or that they are relatively nearby, should they need extra help at times of emergency. For this reason, it is always worth checking the jobs pages at the back of the local or regional newspaper and indeed, any local jobs board.
Agencies
Another main route to finding a nanny or nanny job is to go to a reputable nanny agency. Agencies will take nannies onto their books free of charge, interview them, check their credentials and if suitable, present them to families for interview. In this way, both families and nannies can be helped by being 'matched' up with each other.
Agency Services
Going through an agency is a more expensive option for families in that the agent will charge a fee for the successful introduction and placement of a nanny. Nevertheless, they will promote the position, often advertising on the families' behalf, carry out primary interviews with possible candidates, check all documentation and arrange for applicants to present themselves to the family if required. They should also offer an after-care service and support in case things don't work out.
Internet Sites
For the media-savvy, another very strong stream of advertisements and one which amalgamates both private ads from individuals as well as those from agents, is the Internet. Here can be found many specialist childcare sites, many of which also carry advertisements for nannies, as well as more general jobs boards.
Online Matching Sites
A growing source of nannies and nanny jobs found via the Internet are online nanny-matching agencies. These agencies freely allow families and nannies to advertise their details and for a small registration fee, also allow them access to the contact details of other members. In this way nannies can search a large database of families offering positions and families can find a bank of nannies looking for a new post.
Community Classified Ads
Similar to this type of online agency, are 'community' classified ad sites which very often contain a listings section specifically for childcare jobs. The beauty of these sites is that they are often free to use, but ads may be limited to a small amount of information and the space can be all too often 'hijacked' by agencies.
Whichever method is chosen, the most important thing to remember when looking for a nanny or family, is that you must meet them in person before offering or accepting a position, check all references, make sure that they are who they say they are and read the small print of any contract offered.
You might also like...
if you are looking for a foreign nanny, try considering someone from philippines. filifino women especially those who have children are very good nannies. i myself already recommended two for those jobs and the employers are very satisfied. filifinos are very conservative regarding the family bond. maybe because we have under the rulership of spain for more than 300 years. so the attachment of children to their parents are very strong. in fact many families lived together with grandparents. and also another factor is most married women in the philippines do not go to work they are just taking care of their children until it reaches more than 20 years of age(others, for more than 30-40 years old!). also many homes in the philippines do not have those modern technology equipments being used today in rich countries. so being a nanny with modern technology, plus an attachment to the children with being conservative on the background. you have a superwoman in your home who can take care of your children very well. and do some of your household tasks.. better yet,you can ask for a reliable source from the philippines to check the background of nanny being recommend to you. so you will not going to have a headache with the attitude later...
eths
- 5-Aug-12 @ 3:55 PM