Night Nannies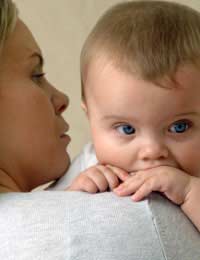 For mothers who are finding the post natal period with a new-born baby distressing, a strain, or they merely wish to be at their best for the rest of the family during the day, a night nanny is a good solution to help relieve the pressure.
What is a Night Nanny?
A night nanny will do pretty much what it says on the tin; that is, they look after a baby – or babies - during the night, allowing the mother to sleep. They can help with feeding, burping, nappy-changes, changes of bedding and with establishing a good sleep pattern for the baby. They can also offer support for a mother suffering from post-natal depression or with multiple birth situations.
Night Nanny Duties
A night nanny will not only see to the baby during the night but in negotiation with the parent's needs, can arrive in time to help with bedtimes, bathing, stories, comforting and soothing, in order to help establish and maintain a good pre-sleep routine. Similarly, they will stay longer in the morning to wake, dress and feed the baby to allow the mother to catch up on sleep – particularly if she has been breast-feeding during the night.
Feeds during the Night
If a baby is being breast-fed, the night nanny will bring the baby to the mother to be fed and then return the baby to bed, leaving the mother to rest. If bottle-fed, the nanny will do this on the mother's behalf. If there are twins involved, she will also feed them alternatively or help with practical and emotional support as the mother copes with breast-feeding two babies.
Night Nanny Experience
All night nannies should have extensive experience with newborn babies – plus any additional experience as qualified nannies, medical practitioners or childcare experts. Many have particular skills relating to newborns and all should have an up-to-date paediatric first-aid certificate and enhanced CRB check.
What Qualifications does a Night Nanny have?
Night nannies may hold different qualifications which might include any of the following: midwifery, paediatric care, neonatal care, paramedic qualification, BTEC diploma, NNEB nanny qualification, Level 3 NVQ or CACHE diploma in childcare or equivalent.
How long does a Night Nanny Stay?
A night nanny will usually stay for anything up to three months. Most are live-out nannies and are on duty from approximately 8.00 or 9.00pm to 7.00 or 8.00am the next morning. Arrangements can be flexible, however, and are often negotiated with the individual nanny.
Older Babies or Toddlers
Night nannies don't just help with newborns, but may also be asked to help with children who are slightly older. Perhaps the mother is worn out after returning to work or the baby is still waking constantly through the night despite no longer needing 4-hourly feeds. Night nannies will come for a fixed period to relieve tiredness or to specifically train a child into a good sleep regime.
One-Off Occasions
Although less common, night nannies are also able to be hired for occasional nights, when parents might be away or if they are poorly. They can take over any night duties until Mum and Dad are back on their feet or returned home.
What Night Nannies can expect to be paid
Pay for night nannies depends on the individual nanny, regional costs and whether the nanny has been placed by an agency, but a general rule of thumb would be between £10.00 and £15.00 per hour or £100-£150 per night. A bed must also be provided. If via an agency, there will also be a fee on top of this.
Above all, by supporting the mother and baby at night, nocturnal nannies are there to help the whole family enjoy and feel confident in the experience of their new baby rather than feel swamped and over-wrought.
You might also like...