Maternity Nurses from Overseas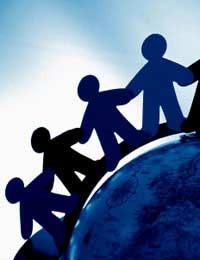 Many maternity nurses now working in the United Kingdom come from overseas. While being born and raised abroad would make absolutely no difference to an individual's ability to care for mother and baby, there are some issues that arise with maternity nurses from overseas. Training and experience, references, legal status and language abilities should all be addressed before a maternity nurse from overseas is hired.
Training And Experience
The term "maternity nurse" may mean different things in different countries. In some areas, for example, it may denote trained nurses who work with mothers and babies in hospitals or birthing centres. This means that maternity nurses from overseas may not fully understand exactly what is needed by a family who wishes to hire them privately. It may also mean that the type of training and experience that a maternity nurse has does not fit a family's wishes - or that they leave maternity nurses overqualified for a position.
However, families should be careful to ask for proof of training such as certification and references from past employers so that they can easily investigate a maternity nurse's qualifications from overseas.
References
References from past employers may be the single most important thing that maternity nurses from overseas can supply to potential employers. Distance issues may mean that maternity nurses have letters of reference with them, but if at all possible families should ask for contact information and phone past employers themselves.
Past employers may be in the UK or other countries, but regardless of location they should be able to give a maternity nurse a good reference based on her skills and suitability for the position.
Maternity nurses from overseas who have no references, or who supply reference information that seems suspicious, may not be good fits to work in private family homes and with newborn babies.
Legal Status
Maternity nurses from overseas should be able to prove that they are legally entitled to live and work in the United Kingdom. Families considering hiring maternity nurses from overseas should not feel hesitant to ask about their legal status or to request proof of it. If maternity nurses from overseas can not explain their legal status and right to work in the UK, and/or can not provide proof of this right, then these should be warning signs for potential employers.
Language Abilities
Some maternity nurses from overseas may have excellent training and experience, good references and all of their legal affairs in order but speak little or no English. This can be difficult in that clear communication with the family, health visitors and local community will all be necessary while a maternity nurse lives with a family.
Language abilities also need to be good because maternity nurses work in high pressure environments. Homes with newborn babies are often tense or frantic environments in which mothers are physically weakened after giving birth, parents are sleep deprived and all members are attempting to find new places after the arrival of the baby. These are not environments in which difficult or inefficient communication would be appreciated.
Maternity nurses from overseas bring with them extra issues for parents to think about. Training and experience, references, legal status and language abilities are all subjects that should be addressed prior to hiring a maternity nurse from overseas.
You might also like...