How Much Should I Pay My Nanny?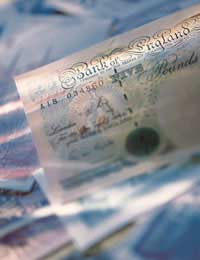 Nanny salaries can vary enormously and depend on many factors. However, there are general guidance procedures you can follow when deciding how much to pay your nanny and the information below should help you do so.
Factors Affecting Pay
Many factors can affect how much you decide to offer your nanny and which you need to take into consideration when working out a salary package:
Will your nanny live in (i.e. with the family) or live out (i.e. have her own home and travel independently to work each day)? If she is live in, then you will wish to consider the fact that she will be receiving full board and lodging at your expense and factor this into any salary offer you make.
Will she be full time or part time? If part time, you will need to work out a full-time salary and offer a pro rata amount of this sum.
Are you sharing your nanny? If you are entering into a nanny share with another family, then you will need to liaise closely with the other family, as an unequal pay offer could be detrimental to the relationship you have with your nanny.
How qualified is your nanny? There are various levels of nanny qualification and certification and a nanny with better qualifications will also command a higher rate of pay.
How experienced is your nanny? Experience is everything and for the best, most experienced nannies, you will need to expect to pay more.
Is your nanny temporary or permanent? Again, a temporary nanny placement could be priced differently from a full-time permanent, salaried position.
Do you live in London? As with most salaries, there exists a London weighting and the nanny profession is no different. Nannies who work for families in London (or even south of London in the Home Counties), will expect to be offered more money than for a position outside the capital.
Is your nanny self-employed or will you be acting as her employer? If acting as an employer, you will need to factor in the additional costs to yourself of paying your nanny's tax, national insurance, sick pay, and so on.
Wage Quotes
Nannies can be paid hourly, weekly, or monthly, depending on the type of contract they are on and wage offers can also be quoted as such. They also tend to be 'officially' quoted as net amounts, so care needs to be taken that family and nanny are in agreement as to whether the offer is a net or a gross amount.
Net hourly rates vary depending on all the factors outlined above and in conjunction with legal obligations adhering to the National Minimum Wage (NMW).
National Minimum Wage
The Current National Minimum Wage categories (2016) are as follows:
£7.20 - age 25 and over
£6.70 - age 21 to 24
£5.30 - age 18 to 20
£3.87 under 18
£3.30 - apprentice
Nanny Salary Rates
For a full-time nanny position of 40 to 50 hours per week, a nanny can expect to earn anything from £280 to £700 per week for a live out placement and £230 to £550 per week for a live in position. Obviously the salary will rise with any additional hours worked.
Benefits in Kind
Many nannies receive additional benefits which often come as part of the job but which may be sited when negotiating a salary package. Such benefits might include, use of a car for personal use, a mobile phone, accommodation separate from the family, paid leave, private health insurance, private gym membership, foreign travel, and overtime offered at preferential hourly rates of pay.
A Drop in Nanny Salaries
With the recent economic downturn, one of the many professions that have been affected is that of nannies. With parents under greater stress of losing their job and/or increased expenditure, nanny salaries have been sacrificed - with a recent report stating not only have they not kept pace with inflation but that wages are falling by between two and four per cent.
However, the silver lining on this particular cloud is that unlike recent times, there are more good, experienced, and well qualified nannies available for families!
You might also like...
HiI'm looking to become a live out nanny looking after babies and young toddlers in the future , I would like to work with different families part time or full time , I am currently holding a level 1 btec caring for children also doing my level 2 caring for children course , when I finished the level 2 I will do my level 3 btec caring for children. I also gave level 1 and 2 in health and social care both levels with childcare in. Could you possibly help thank you in advance by the way I am 21 years old. ??
Queen
- 9-Jun-15 @ 8:35 AM