Unacceptable Conditions for Nannies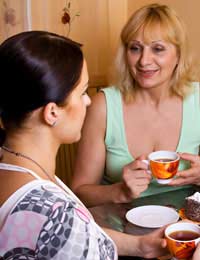 Nannies are in high demand around the world, but unfortunately just because a family desperately needs a nanny does not guarantee that it will provide the best conditions for that nanny to work within. Some nannies do face unacceptable conditions related to their positions and these conditions can usually be broken down into three main categories: unacceptable environment, unacceptable behaviour and unacceptable duties.
Unacceptable Environment
Unacceptable environments are those that do not provide for the health, safety and wellbeing of a nanny. Homes that are unclean or infested by pests or rodents, homes that are unsafe and homes that lack the proper space and amenities for a nanny are all examples of unacceptable environments. In general unclean and unsafe homes are few and far between, so nannies are much more likely to have to deal only with homes that are not structured for a nanny. Live in nannies in particular require their own private room (with a door), their own bathroom and most likely a TV, phone line and possibly an Internet connection in their room. They will also require access to a washing machine or laundry services, an area to store their own food and possibly some place to entertain guests. Nannies who are forced to share their private space with children, who are not able to properly clean or clothe themselves and who are limited in the amount and choice of food that they can eat are not living in an acceptable environment.
Unacceptable Behaviour
Unfortunately nannies may need to deal with unacceptable behaviour both from the children they look after and their employers, the children's parents. Children may kick, bite, pinch or hit their nannies and they may also show little regard for a nanny's privacy and/or personal possessions. These behaviours are unacceptable and should be disciplined by both the nanny and the children's parents. Parents, the nanny's employers, should never act or speak in a manner that is physically intimidating, sexually suggestive, rude, disrespectful or discriminating. If a nanny feels uncomfortable or threatened due to the family's behaviour then she is not working in an acceptable environment.
Unacceptable Duties
Though most nanny positions include a clearly written employment contract, some employers may expect nannies to carry out extra and/or insulting duties as well. Household cleaning, cooking for the whole family, taking care of all of the family's laundry are all unacceptable duties for nannies if they are not in the nanny's contract or the nanny is not given extra compensation for these duties. Expecting the nanny to work during off hours, asking a nanny to engage in illegal activities or expecting a nanny to complete personal care duties are also unacceptable. Nannies who believe that their described duties are illegal or discriminatory may wish to consult professional legal advisers regarding their specific situations.
Confronting Unacceptable Conditions
Nannies who confront unacceptable conditions in their jobs have three choices: to accept the conditions, to discuss the conditions or to leave the job. Very few nannies are willing to accept conditions that are less than reasonable and this is with good reason. At the very least nannies should ask for a private meeting with their employers in which they can discuss what is upsetting them and how they would like to proceed in the future. If this discussion does not result in any changes, or if the employers refuse to have such a discussion, then nannies need to decide if they would like to fight for their job with outside legal help or if they are better off leaving their current position. None of these choices are particularly easy, however nannies are professionals and should be treated as such. If they are routinely subjected to unacceptable conditions then nannies should not be working for such a disrespectful employer.
You might also like...