Advertising for an Overseas Position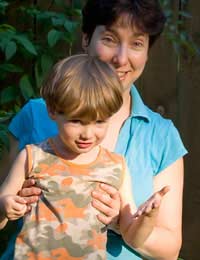 The world stage has never looked brighter for British nannies as many international employers are looking for a professional nanny to work with their children. Aside from travelling to exotic locations, working overseas also offers nannies a chance to immerse themselves in a different culture, garner experiences and references that separate them from other domestic nannies, and get to know families that they never would have connected with otherwise. If you think you might be interested in working overseas, consider advertising for an overseas position immediately.
Get Sorted
Before you begin advertising for an overseas position, get your paperwork sorted. Make sure that you have all of the travel documentation you will need (passports, visa applications, etc.) and all of the documentation relating to your profession. Sort out police background checks that you might need, copies of diplomas and degrees that you hold, reference letters to former employers, certificates in first aid, health and/or vaccination certificates and multiple copies of your full CV ready to be faxed off at a moment's notice. If something that sets you apart as a nanny, for example your contributions to a childcare book, have proof of this ready to go as well.
Write Your Ad
If you prefer to advertise privately you'll need to write your own ad. This is often a tough activity because you need to get across relevant information yet also set yourself apart from the crowd in just a few words. Get creative with your phrasing, but make sure that you include who you are (for example "professional, experienced nanny"), what you want ("looking for a live-in position with Paris family") and why you should get it ("speaks fluent French, works flexible hours and happy to travel with family"). Always include some contact information in your ad, but do not list your address or home telephone number. An email address or mobile phone number is best. Also refrain from listing your full name. Instead, simply directing interested parties to "Contact Mary at nannymary@xyz.com" helps keep your identity safe but still maintain a professional image.
Post Your Ad
If you are posting your advertisement for an overseas position yourself, you'll want to cover as many bases as possible. Listing your ad in local newspapers (local for the location in which you would like to work) and arranging for them to be displayed in local notice-boards is always a smart idea. Using online notice-boards such as Craigslist and Gumtree for the location will also help get you noticed. Targeting locations that might also help get you noticed, for example in literature related to a particular school or community group, may help your ad get read as well.
Accept A Little Help
Advertising for an overseas position is a great idea when you are interested in international employment, but so might be accepting a little help with your quest. Many nanny recruitment agencies exist across the world to help match nannies and families. For example, Tinies, the largest childcare agency in Britain, placed over 300 nannies in jobs overseas in 2007. If your search slows a little, consider getting in touch with a childcare agency to see how they can help you land the overseas job of your dreams.
You might also like...