Nanny Wages and Living Options Abroad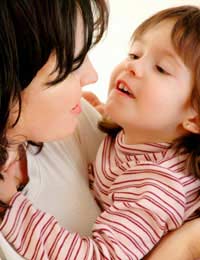 Many nannies were attracted to their profession due to the fact that their unique set of skills can be utilised worldwide. Though there is always a demand for nannies throughout the world, the pay and accommodation offered to nannies may well differ due to location. Nannies should take care to fully understand their contracts before moving overseas, but employers should also be sure that they are offering at the very least a fair deal to their nanny. As with any profession, "you get what you pay for", so employers should recognise that exceptional nannies deserve above average compensation.
Overseas Nanny Jobs
There are two main types of overseas positions available to nannies: those with an expatriate family and those with a local family. Expatriate families can be broadly defined as families living in countries of which they are not citizens. In many cases British nannies find that living overseas to work for a British family is a common form of working for an expatriate family. Local families then are families that are citizens of the countries in which they reside. For example, Australian families in Australia are local families. There are benefits to both types of overseas positions. Living as an expatriate with an expatriate family means that nannies will probably have less culture shock upon arriving in the new location and their methods of childcare will likely be shared with the family. However, living with a local family means that an expatriate nanny will be able to more fully immerse himself or herself in life in a foreign country and expand his or her horizons in a variety of ways. There is no right or wrong decision when it comes to overseas positions for nannies, it is simply important that the nanny feels comfortable with whatever position (s)he accepts.
Nanny Salary Abroad
There are a variety of factors that influence wages around the world. The local cost of living, inflation, exchange rates and non-monetary perks and bonuses are all variables that must be included when considering payment for positions overseas. However, there are two great ways that nannies and employers can ensure that they are working with fair wages. First, national minimum wage laws in the country of residence should be investigated. Offering a nanny less than minimum wage is unacceptable. Second, asking recruitment agencies that routinely deal with childcare workers and nannies is an excellent way to get a feel for the going rate for this type of work. Nannies and employers should also investigate tax obligations in the country in which they are living and working, and nannies should investigate their tax obligations in their home country as well.
Overseas Accommodation
Nannies and employers interested in live-in positions should investigate laws in the country in which they are living in order to understand if there are any minimum requirements concerning accommodation. As a general rule of thumb, nannies should be offered their own rooms to which they can retreat when they are not working. This room should not serve a dual purpose (for example, it should not also be a nursery or used for family storage) and should be fitted with a door. If there is a lock and the family is keeping a copy of the key, this should be made clear to the nanny.
Payment and accommodation expectations for nannies worldwide will depend upon the country in which the nanny will be living and working. In general, nannies and employers should both conduct research on best practice in the country and strive to negotiate a contract that takes these standards as the minimum.
You might also like...