Lifelong Learning for Nannies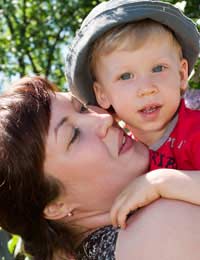 "Life long learning" has become something of a catch phrase in recent years and today it is related to both learning just for the fun of it as well as learning materials that will lead to further qualifications and credentials. At its most basic level life long learning is simply what is says – learning throughout one's life – so that the individual continues to acquire new information and knowledge even when formal schooling ends. Nannies must keep up to date with all of the elements of modern childhood (including what children are learning in school), and so often engage in life long learning in order to better relate to their charges and families.
First Aid and CPR
Most nannies are trained and certified in first aid and CPR, and these certificates must be renewed on a consistent basis in order for the nanny to stay certified. Most employers expect nannies to have current first aid and CPR training so enrolling in these courses and sitting these exams are something of a mainstay in a nanny's career. Both St. John's Ambulance and the British Red Cross organise first aid courses as do many nanny agencies and childcare training courses.
Computer Skills
Technology changes quickly and today's computers look, and act, nothing like the computers of ten years ago. Smart nannies will keep current on computer skills so that they know at least as much about them as the children they are looking after. The European Computer Driving Licence (www.ecdl.com) is one recognised credential which guarantees that the individual knows a variety of essential computer skills. Typing classes, classes on Web design and website building, classes on using the Internet and classes on general computer use and care may also appeal to nannies who look after techno-minded kids.
Childcare Training
Nannies do not need to be formally qualified to work in the UK, but as with any career the more training invested in the greater the chances of a reward down the line. Nannies can take childcare courses in a number of ways, including online and distance courses, City & Guilds courses, Montessori courses, vocational training courses and even courses with dedicated nanny schools. University courses on topics related to children, whether taken out of interest on a one-off basis or more formally and leading to a diploma or degree, may also be open to interested nannies.
Night Courses
Night courses don't often lead to a formal credential, but if the thousands of courses offered across the UK are any proof they remain very popular with the general public. These courses, on anything from cooking to writing to yoga to jewellery design, offer individuals a chance to explore their hobbies in a no-pressure situation. Nannies, like anyone else, may consider enrolling in such courses simply to satisfy their own curiosity, to learn new skills or to bring something back to the children that they work with. Guides to night courses in the UK are usually published annually in the Autumn.
Nannies often take advantage of life long learning opportunities both to further their career and to satisfy their own curiosities. With so many opportunities for further education and interest courses in the United Kingdom there should be something available to suit everyone.
You might also like...