The Overseas Credentials of Nannies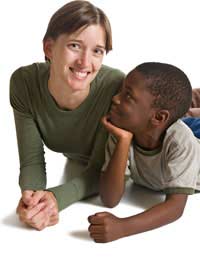 Just as there are multiple child care qualifications in the United Kingdom that adequately prepare people to become nannies so too are there a variety of qualifications worldwide that should be a testament to a nanny's abilities and training. While it is not always easy to discern if credentials stated on a nanny's CV are proper, with a little bit of investigation you should be able to adequately determine if an overseas credential meets your requirements.
National Certification
Though there is no formal qualification for nannies in the United Kingdom, there are some default national certifications in other countries. Australian nannies, for example, will likely hold a TAFE certificate (Technical Australian Federation of Education) while nannies from New Zealand will likely hold the New Zealand National Nanny Certificate. Irish nannies will likely hold child care qualifications similar to those available in the UK, for example a City & Guilds certificate or National Council for Vocational Awards (NCVA) Certificate in Childcare. Other nannies may not have any formal qualifications - whether they are from the UK or abroad - so it will be up to the employer to decide if they are a good fit for the family.
Confirming Credentials
Confirming overseas nanny credentials can be tricky, but it should not be impossible. To begin with a quick Internet search of the stated qualification should be enough to allow you to find a homepage for the organisation or governing body which distributes the award. There should be contact information and a spokesperson's name or office readily available so that you can contact the organisation and confirm the award. If you can not readily find information on the stated award, this may be a warning sign about the credential. Other warning signs include websites that look amateur, contact information that includes web-based email addresses (gmail.com, hotmail.com, etc.) and telephone numbers that are never answered by real people. If you repeatedly come up against these barriers, take them as signs that you should not be too hasty in accepting the stated qualification.
Working with an Agency
Many nanny agencies are able to approve overseas qualifications and "translate" them into the equivalent qualification in the United Kingdom. Though using a nanny agency comes at an extra cost to parents, it also means that the agency will take care of vetting potential nannies to ensure that they have had proper qualification and experience and have been able to pass relevant background checks. Another benefit of working with an agency is that they will be able to advise you about employing an overseas nanny, including your responsibilities towards any work permits, tax obligations and insurance responsibilities. Working with agencies approved by the Good Nanny Agency Guide will help ensure that you are dealing with reputable organisations.
Figuring out the overseas credentials of nannies can be a headache, but it needn't turn you off of working with international nannies altogether. With a little bit of research you can get a feel for an overseas credential, or for a fee a nanny agency will be able to do all of the legwork for you, leaving you with more time to concentrate on hiring just the right candidate.
You might also like...