Leaving Your Position as a Nanny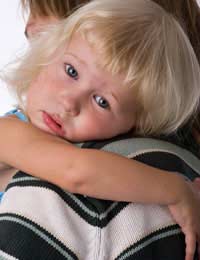 Leaving your position as a nanny means more than just a change of employer, it means leaving a family of which you have been an honorary member. It also means leaving a community of which you have been a part and most importantly leaving children with whom you no doubt developed close relationships. This means that leaving your position as a nanny can be an emotional time, but it also means that you have much to celebrate and should strive to make leaving a memorable occasion.
Telling Your Employer
Telling your employer that you are leaving your position as a nanny should not be a task that you fear. Review your employment contract and make sure that you understand your notice period. Honour this notice period no matter what it is - after all, you did agree to it and sign your name to the contract. Make sure that your resignation is in writing, but if possible sit down with your employers and explain when you will be leaving and that you will honour your notice period as previously agreed. You do not necessarily owe your employer full details of why you're leaving and where you are going, so follow your instincts if such questions are asked. Don't let anyone make you feel uncomfortable. However, do be aware that many families hate to lose good nannies and may make you a counter offer to entice you to stay. Know your own limits and be confident in your decisions so that you aren't easily swayed by extra money or perks.
Telling the Community
Nannies often become a part of the community in which they work. From friends at the parks to waitresses at a local café to the librarians at story hour, nannies have a great amount of contact with others in the surrounding areas. If appropriate it is nice to let these people know that you will not be coming around anymore. When you tell them and how you tell them is up to you, but if you are going to let others know that you are leaving try to do it with a week or more left to spare. Simply not turning up one day isn't very nice for anyone.
Telling the Children
Telling the children with whom you have been working that you are leaving your position can be hard both on you and the kids. As a good nanny you no doubt have formed bonds with these children and they no doubt have enjoyed a great relationship with you. Breaking the news to the gently is a good idea, and giving them some time to digest this information is also fair. If possible, try to set up a final, special day for you to enjoy together. Perhaps throwing a tea party or taking a day trip will help you all mark the end of your employment. Always ask parental permission before you alter the kids schedules and try to have your itinerary planned so that parents know exactly what you have in mind. Be ready for possible temper tantrums or sullen behaviour from children, and explain that they had nothing to do with your decision to leave. Remember, there may well be tears when you finally leave but rather than feeling guilty think of that as a positive sign – you are so special that others hate to see you go!
You might also like...