Travelling with Your Live In Family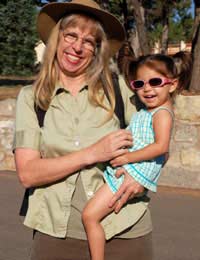 Families prefer for nannies to travel with them for a variety of reasons: so that parents can do business, so that parents can have some quiet time alone, so that children are able to explore a new destination as much as possible and much more. Many nannies consider travelling with their live in families to be a major perk of their jobs, but if it is not properly handled then travelling with your live in family can turn into a nightmare. Before agreeing to travel with your live in family, make sure that you discuss transportation, accommodation and duties for the trip. Only when everyone is clear of what to expect is it smart to agree to travel with your live in family.
Transportation
Before going on a trip with your live in family, ask for details about the type of transportation that will be used. For example, if you are flying you could ask about the airline and the type of ticket (will you sit in coach with the children while the parents fly first class or will you all be seated near each other?) while if you are using a car ferry you could ask if you will be expected to drive in a foreign destination. It is also best to ask about your duties while in transit. Will you be responsible for caring for the children in the airports and during the flights? And will you be left alone to transfer the children to hotels and check in? Get as much detail as possible about your actual travel plans so you that you can make informed decisions about the trip.
Accommodation
Much like transportation, you should be told all of the details regarding your own accommodation during the trip. To begin with, ask where you will be staying and in what particular type of room you will be housed. If you will be staying at a hotel, ask if you are expected to share a room with the children, if you will have a private room or if there is a possibility of a private room with a connecting door to the children's room. If you will be staying in a rented house or apartment, request a private room so that you have some place to rest during your off hours. Also ask where your employers are expecting to stay and how you will remain in touch while away so that you understand their expectations of the trip.
Duties
Before you travel, find out what your employers think you will be doing during your trip away. Will you be taking the children to the beach each day or will you be expected to look after the children from sun rise to sun set? Will you be expected to shuttle the children through a city's public transportation system and bring them to a variety of museums or will you be looking after them for only a designated time each day? And how will you pay for all of your activities? Will you be given pocket money each day, week or will you be given a lump sum before you travel? What happens if you need more? And what exactly are you expected to pay for with this money? Understanding exactly what will be expected of you – and how you will fund these activities - is probably the most important information you will need in order to best understand what you can expect during your travels.
It may be that before you were offered a position you agreed to travel with the family but it is always a good idea to find out as much as you can about each new trip before you actually travel. If you have a problem with the arrangements, speak up with enough time left so that changes can be made if possible. Otherwise, bon voyage!
You might also like...