Nannies and Types of Insurance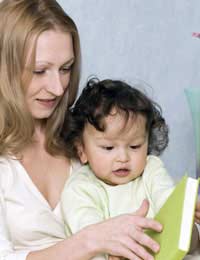 Like any other adult, there are types of insurance that will set a nanny's mind at rest if not be legally required. Health insurance, life insurance, motor insurance, travel insurance and contents insurance will all apply to nannies (though contents insurance wouldn't be as normal for live out nannies), and nanny insurance may well be something that he or she would want to look into alone. A good mix of insurance cover should protect the nanny – and family – no matter the situation.
Health Insurance
Employers are not required to provide health insurance for a nanny, but in today's competitive market many do so as an added benefit. Some nannies may already have their own health insurance cover, but an employer can begin to investigate offering a nanny policy by calling his or her own insurance company and finding out if they can add a nanny to their existing cover or the options for setting up an individual policy for the nanny. Both the employer and the nanny should be clear about the type of cover extended, when it ends and what will happen when it is terminated.
Life Insurance
Life insurance is not necessarily a common benefit of nanny positions, but it may be offered or requested nonetheless. Employers are not required to purchase a life insurance policy for their nanny and it is far less common for nannies to receive this type of cover than, for example, health or travel insurance. However, households that do wish to investigate this type of insurance for a nanny should investigate the premiums required by a number of possible insurers as well as what happens when the nanny's employment ends.
Motor Insurance
Nannies who will be driving for a family need to be covered by insurance and employers usually pick up the tab for this fee. A nanny's name should be added to the family's motor insurance policy and it should be clear which car the nanny is insured to drive. This usually means that the nanny should not be transporting children or other family members in his or her private car (if there is one) as his or her own motor insurance many not cover such passengers.
Travel Insurance
Nannies who travel with their families should enjoy the same travel insurance cover as everyone else on the trip and the cost of this insurance should be covered by the employer. Nannies can often be added on to the same policy as the rest of the household, though separate policies for each trip could also be arranged.
Contents Cover
Nannies who live with a family deserve the peace of mind that comes from knowing that their possessions are insured. Employers can provide this by ensuring that a nanny's items are covered by some type of contents insurance policy. It may be that a nanny's things are covered in the family/household contents cover, but it could be that a nanny needs his or her own policy instead. Employers should check with their own insurance company to find out which opinion makes the most sense for their situation.
Nanny Insurance
Finally, because nannies are directly responsible for children and are often out and about with these young people, some choose to insure themselves with nanny insurance. Nanny cover may include public liability cover, contingent motor liability, legal expenses and loss or damage to third party property cover. There may also be extras that can be added to a policy as desired. Many nannies take out nanny insurance by themselves, though it is always up to a nanny and employer to discuss and agree on who provides what.
You might also like...